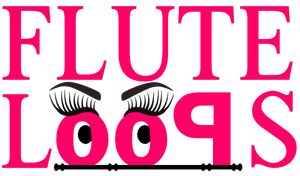 Flute Loops is a community-based adult flute choir that provides a variety of performance opportunities as well as music education experiences aimed at improving the enjoyment and longevity of member's flute playing. Directed by
Erin Vivero
, Flute Loops plays throughout Connecticut and enjoys combining music with theatrics. The group is designed to accommodate any skill level and give adults an opportunity to learn and perform in a comfortable and supportive environment. A live "audition"
may
be required solely for placement purposes. 
Past performances include:
The National Flute Association Convention, Gillette Castle, Marlborough Arts Center, Glastonbury Farmer's Market, Colchester Tag Sale On The Green and more!
Requirements
Must be 18 years or older
Own your own flute(s)
Own your own music stand
Be willing to practice at home on your own time
$45/Semester
Commit to perform with the group for all performance(s)
Commit to be at all rehearsals*
Enrollment is August (for Fall) and December (for Spring, space permitting)
For More Information Contact
2023 Fall Rehearsal Dates (Sundays, 2:00PM - 5:00PM):
9/24, 10/15, 10/29, & 11/12
 
Saturday, November 18, 2023  
Friends of the Ledyard Library 
Bill Library  
718 Colonel Ledyard Hwy 
Ledyard, CT 
Time: TBA 
Friday, November 24, 2023    
The East Haddam Grange Hall   
East Haddam, CT    
Time: TBA 
(to benefit the Food Bank)
Sunday, November 26, 2023  
Gillette Castle State Park 
Hadlyme, CT  
Time: 10:00AM - 11:30AM